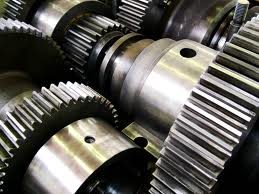 Historically, silver and gold pricing have run a similar course of valuation in the commodities market. When gold rises, silver follows suit and vice versa. Recently however, it seems that the price of silver has become depressed in comparison to gold. History indicates that approximately fifteen to sixteen ounces of silver could be purchased for each ounce of gold. In mid-2012 nearly fifty-five ounces of silver will purchase one ounce of gold.
Analysts believe that industrial silver interests are keeping prices down. Paper short sales hedge risks for refineries and mines, while long derivative sales protect manufacturers and other silver users from price increases. This roundabout demonetization of silver could easily create a shortage if investment demand surges.
Since there is not much available in terms of physical silver, this price suppression is dependant upon circumventing physical demand with paper instruments. With Europe's fiscal future still uncertain and lackluster alternative investments, physical demand could surge leaving paper derivatives worthless.
http://www.goldmoney.com/gold-research/alasdair-macleod/physical-silver-demand-heading-higher.html