Recent environmental concerns have led inventors and manufacturers to create tools and processes that reduce our need for energy and the pollution that it produces. Decreasing the size of our "carbon footprint" has become a major strategy in the battle to preserve our planet for future generations.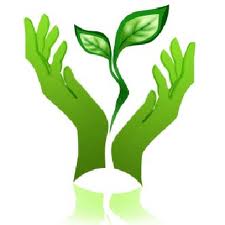 Elemental silver is at the forefront of the race to save planet earth. Silver possesses unique qualities that increase its desirability for such purposes, including exceptional reflectivity and antimicrobial benefits. Below are some green uses for silver:
Photovoltaic cells to harness sunlight for transformation into usable power.
Silver films and coatings can decrease more than ninety percent of the heat and light emitted by sunlight, translating to energy savings.
Silver reduces dependence on more toxic substances, by decreasing the need for harsh cleaners and chemicals to kill potentially dangerous microbes in the environment and living bodies. Silver nanotechnology is a relatively new science that uses particulate silver, both visible and microscopic, for a variety of medical and technological purposes.
http://www.silverinstitute.org/site/silver-in-technology/silver-in-green/