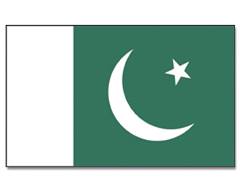 The Pakistan Mercantile Exchange has received approval from the country's Securities and Exchange Commission to begin trading in small ten ounce silver contracts. The program allows the contracts, which are in ten Troy Ounce Trading Units to be quoted in US dollars, while margins and P/L are expressed in rupees. The contracts allow small silver buyers and sellers greater hedging and investment alternatives. Prior to approval of the new silver contracts, silver futures in Pakistan were only offered in lots of one-hundred or five-hundred ounces.
Pakistan Mercantile Exchange Chief Business Officer, Mansoor Ali, says the smaller contracts allow more participants to enter the Pakistan precious metals market. The characteristic volatility of silver can be partially mitigated by inducement of novice investors to understand the silver market, before purchasing larger contracts. Small-time investors are expected to take the opportunity to expand their investment portfolios with the addition of the new silver futures product.
Trading has been active in the first days after introduction of the ten ounce contract.
http://www.bullionstreet.com/news/pakistan-silver-contracts-a-success-with-small-investors/2335