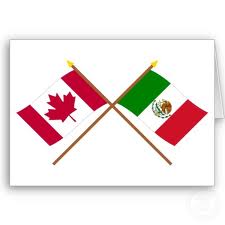 Early July found Canadian-based mining interest, Endeavor Silver, spending $200 million on the El Cubo mine. Adding the new Guanajuato state acquisition to another Mexican gold and silver exploration project allowed Endeavor to raise its silver reserve estimates by over 40%. Endeavor's "probable and proven reserve" has jumped to 23.85 million ounces.
Endeavor explained that more conservative parameters were used for estimating metals at its Bolanitos and Guanacevi mine reserves. The updated reserve estimate also climbed, since less ore at higher grades was realized at AuRico Gold, the Mexican subsidiary of Endeavor. Other reasons for the considerably greater reserve estimates were removal of an expired lease at the Las Torres mine and conversion of lower grade, open-pit resources at Delores-Capulin.
New reserve and resource computations raised Endeavor gold estimates a staggering 166%, a portion of which is located at El Cubo. The new reserve and resource statement was filed in mid-July, 2012.